Topkay International Limited keep on developing new and creative prodcuts all the time, here are the new items we will release in the second quarter.
1.Thorn Bracelet.
Thorn Bracelet developed base on the slap bracelet, the special thorn bracelets are different from the embossed or debossed bracelet, the letters or images of are in the shape of soft and cute thorn in 5mm highth. well accepted by all our current customers, if you also intersted, please contact us now.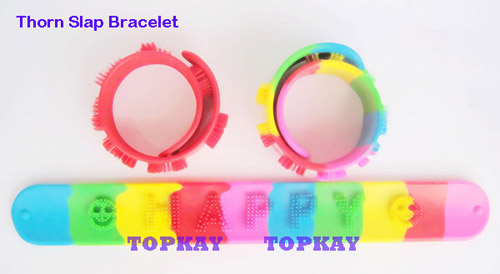 2.Silhouette Bracelet.
From the name you may image that there will be silhouette on the surface, yes, animal shape, or letters all can be silhouetted on the bracelet. more solid than printing.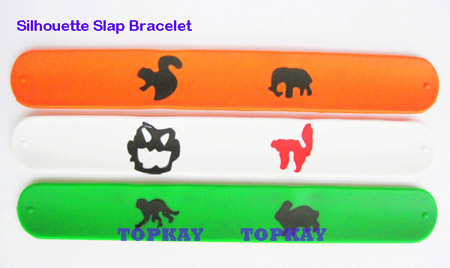 3.Braided Rubber Bands
60mm longth round rubber bands, kids or adults can braided the band in any shape they like.