SLAP BRACELET
Many people like to wear bracelets. For young people, there is a bracelet that was popular in the late 1980¡¯s and early 1990¡¯s that is currently making a comeback. This type of bracelet is known as a slap bracelet.
Sometimes called a snap bracelet, the slap bracelet of today is simply a flexible band of metal that has been slightly padded and colored with colorful material. The padding in today¡¯s slap bracelet is an improvement over the bracelets of early times, which tended to consist only of the metal and the silicone covering. In order to put on bracelets of this type, one simply extends the wrist and gently slaps the bracelet against the wrist. The flexible metal in the slap bracelet then encircles the wrist, leaving the look of traditional round bracelets.
We have developed various styles of slap bracelets in the past years.
Pure silicone, harmless for human body.
OEM are welcome, any kind of silicone bracelet and wristband is available
Debossed, embossed, imprinting logo available.
Good for promotion.
Follow this link to view all available styles: http://www.topkay.com/product.asp?bigclassname=Silicone products&smallclassname=Silicone Bracelets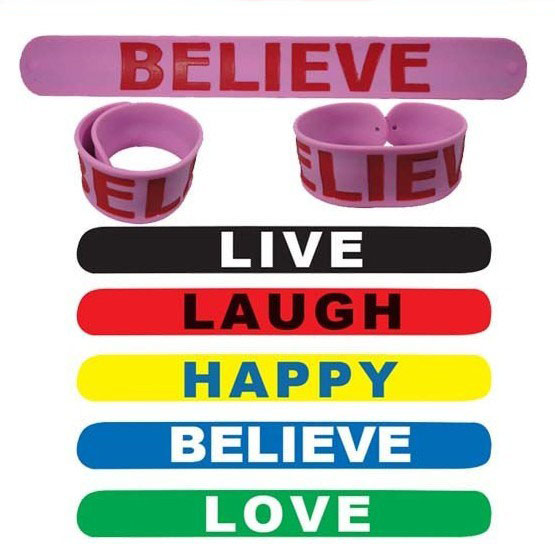 The slap bracelet will encircle around your wrist when you slap it, very funny.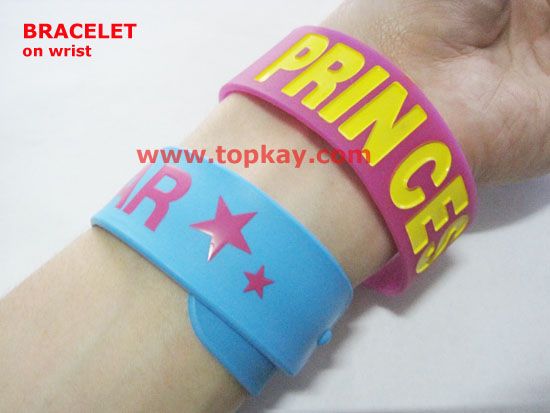 Packing comes in OPP bag,PVC tues, display box,etc.
If you have any question about the bracelet, please call or e-maill us immediately.